In April, we welcomed former Old Boy and Secretary of State for Education, the Rt. Hon. Damian Hinds MP back to St. Ambrose.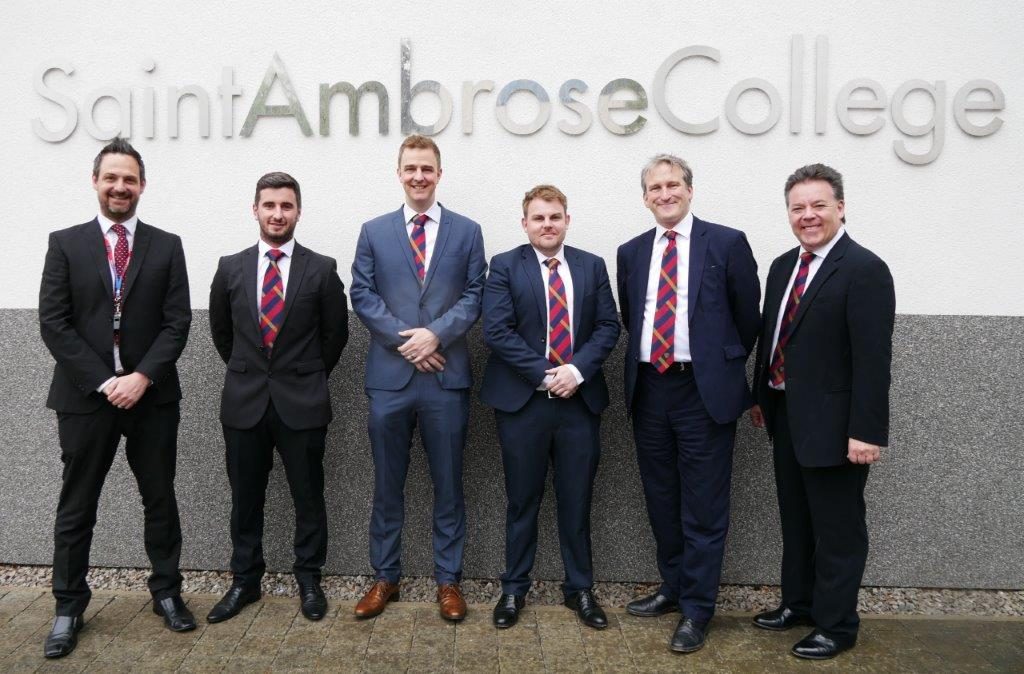 He was taken on a tour of the facilities by students before taking part in an engaging discussion with teacher Dave Lindsay and the Politics Society.
Damian was also presented with an Peter Saville, Old Boys Tie by our Chairman, Adam Mitcheson
A pupil at the Catholic grammar school between 1980 and 1987, Damian spent 18 years working in the pubs, brewing and hotel industries before entering politics when he was elected Member of Parliament for East Hampshire in 2010.
He was promoted to Minister of Employment at the Department of Work and Pensions in 2016 and was moved to his current position last year before leaving the position after Boris Johnson became Prime Minister.