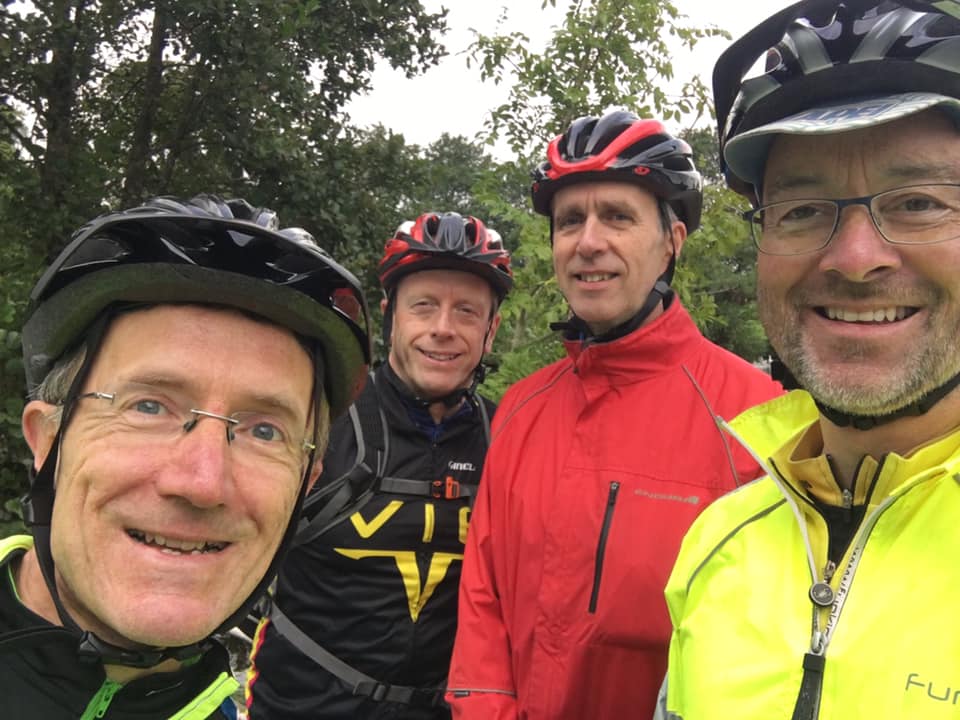 The 2nd SAOBA cycle ride took place on 1st September 2019. Starting from Redesmere, the small but determined group of Old Boys did 41 miles up into the Pennines, climbing up to the Cat and Fiddle and down again. The route included Wild Boar Clough, Pymm's Chair, the Goyt Valley and of course two food stops. In total, they reached about 4000 feet of ascent.
Mike O'Kell, last year's SAOBA Cycle Champion was determined to retain his title this year, but narrowly missed out to Ian Taylor with a total cycled mileage of 75 miles on the day beating Mikes total of 71 miles. Ian Taylor was also first up Pymms chair, so he is awarded our first ever "King of the Mountains" too. 
A presentation will be made at this year's dinner!
If you are a keen or even not so keen cyclist and would like to join the group, then please get in touch.